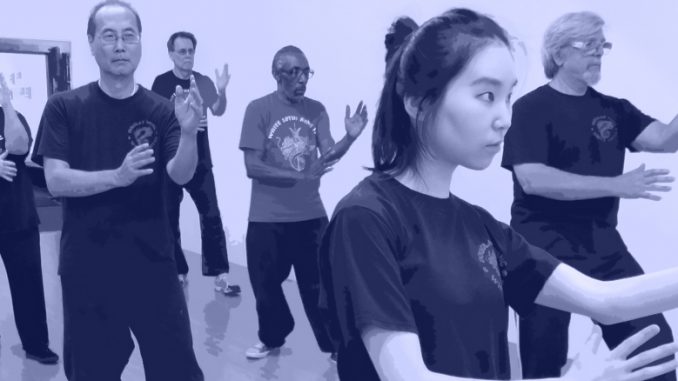 Improve your aerobic power, muscular strength, flexibility and balance.
Taiji (Tai Chi Chuan) is a ancient Chinese conditioning exercise consisting of continuous, slow, and graceful motions. It has been called "moving meditation." At White Lotus, we teach the "48 Forms of Taiji."
Tai Chi Chuan is recognized by the Arthritis Foundation and the AMA.
Research demonstrates that Taiji can enhance:
Aerobic power
Muscular strength
Flexibility
Balance
Posture and other fitness indicators
Taiji can also benefit people with:
Hypertension
Arthritis
Coronary artery disease
A history of falling